Landscape Design Portfolio
After designing gardens for twenty-five years, my focus now is solely on native plantings. Natives are low-maintenance and attract beneficial insects which in turn attract wildlife.  I see this in my yard all year long.
Native sun garden design for a Montessori school in Chicago.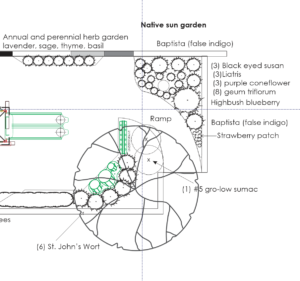 This design is called "native options".  It pits standard nursery finds against native plants.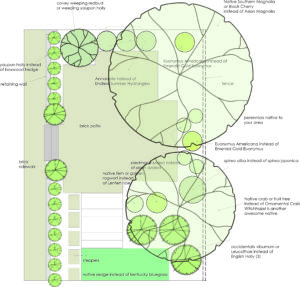 2000

-2003 Stonework and Gardens
2005 - 2007 Garden Designs
2007-2019 Seasonal Planters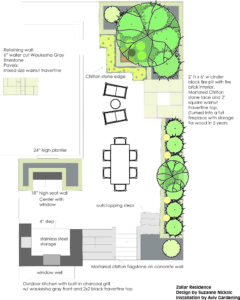 This particular garden was designed and installed in 2006 and tended until 2019, two years after I moved to Atlanta.  Yes, I drove up to Chicago four times a year!
My client didn't have a budget and just let me do my thing.  One year, we took a walk around my favorite Chicago nursery, and from that point, everything changed.  Not only did I finally understand her style but a trip to the nursery was what I did for every client from that point forward. 
This garden changed seasonally and was different every year.