Organic Garden Company offers…
To schedule an appointment
up to 2000 sq ft = $65 per application 
3 applications per year package – $180 ($60 per)
6 applications per year package – $330 ($55 per)
up to 4000 sq ft = $85 per application, 6 applications per year, $475
up to 6000 sq ft = $105 per application, 6 applications per year, $595
Recommended for yards NEVER treated with synthetic fertilizers
Recommended for yards treated with synthetic fertilizers
After designing gardens for twenty-five years, my focus now is solely on native plantings. Natives are low-maintenance and attract beneficial insects which in turn attract wildlife.  I see this in my yard all year long.
To schedule an appointment:
This design is called "native options".  It pits standard nursery finds against native plants.  Fortunately, these natives are easy to find in the southeast.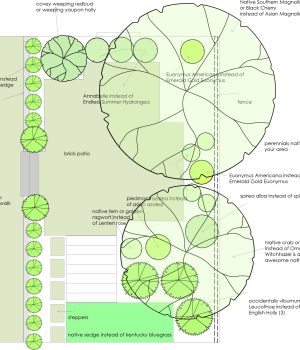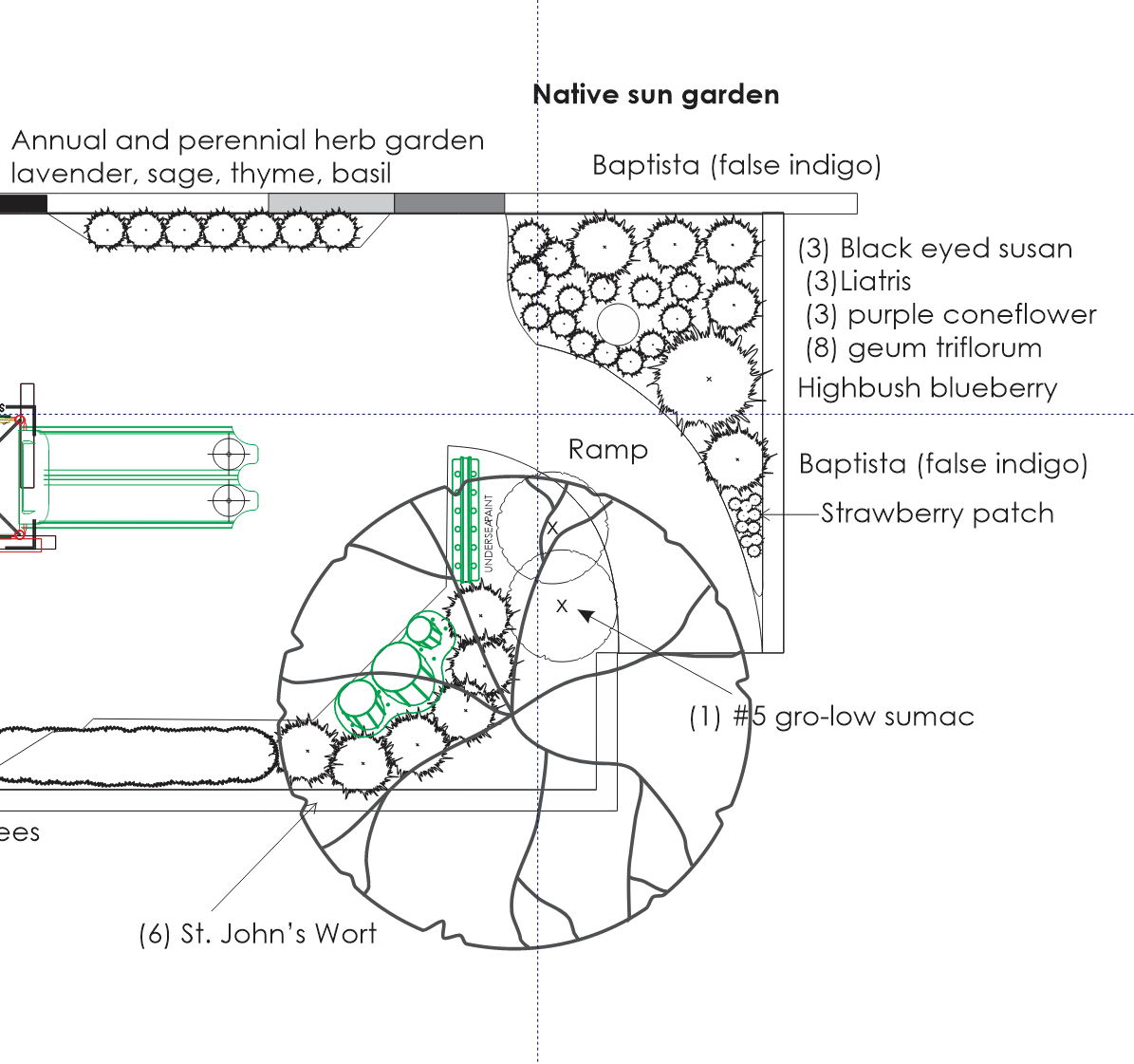 Native sun garden design for a Montessori school in Chicago.
Schedule a consultation if you have questions about what to plant and where; you have water issues and are not sure how to fix them; or a garden problem that needs a solution.  
To schedule an appointment: