AFTER ALL THE IVY WAS MOWED DOWN AND DEAD, BARREN SLOPES WERE CALLING FOR SOME NEW COVER.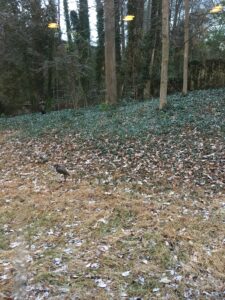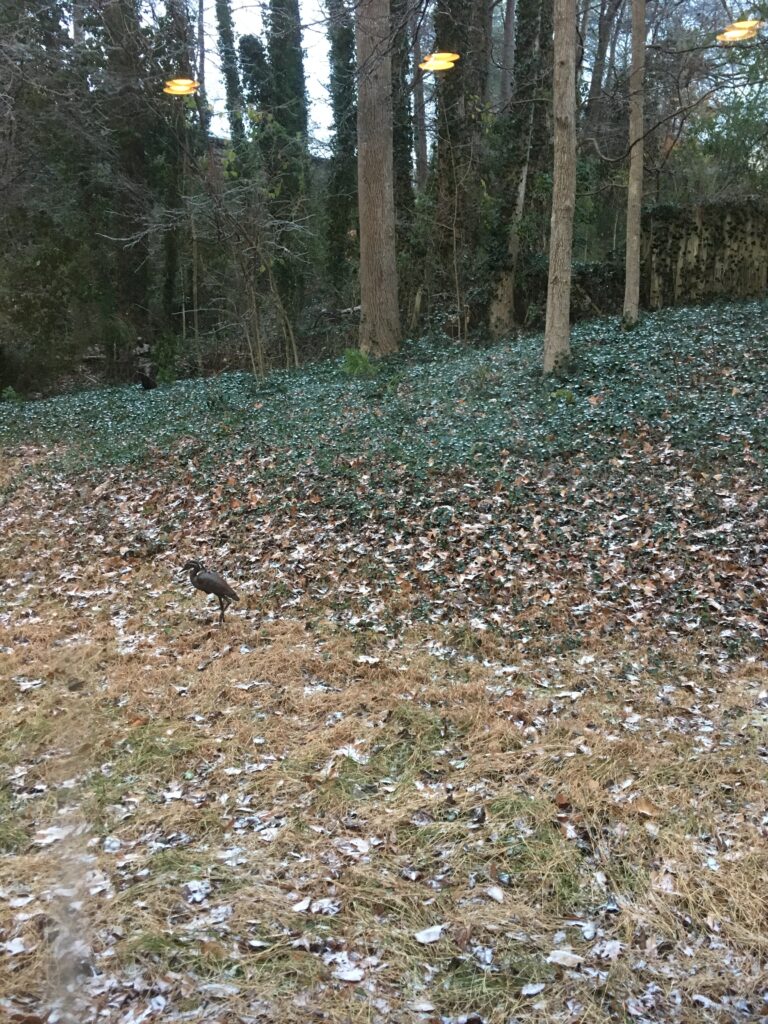 I DIDN'T LIKE THE LAYOUT OF THE MILLIONS OF AZALEAS IN THE FRONT… BORING,  with a captial B, SO THE SMALL-LEAFED RED FLOWERING ONES WERE ADDED TO THE SLOPE along with Daffodils and HYACINTHS. the latter turned out to be a huge waste of money as well the tulips in the front.  but hey, things are different here in the south. STILL BORING RIGHT?  jUST WAIT. oNLY 2017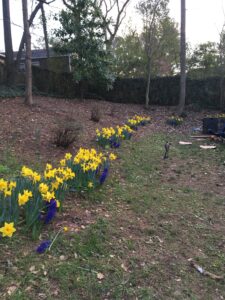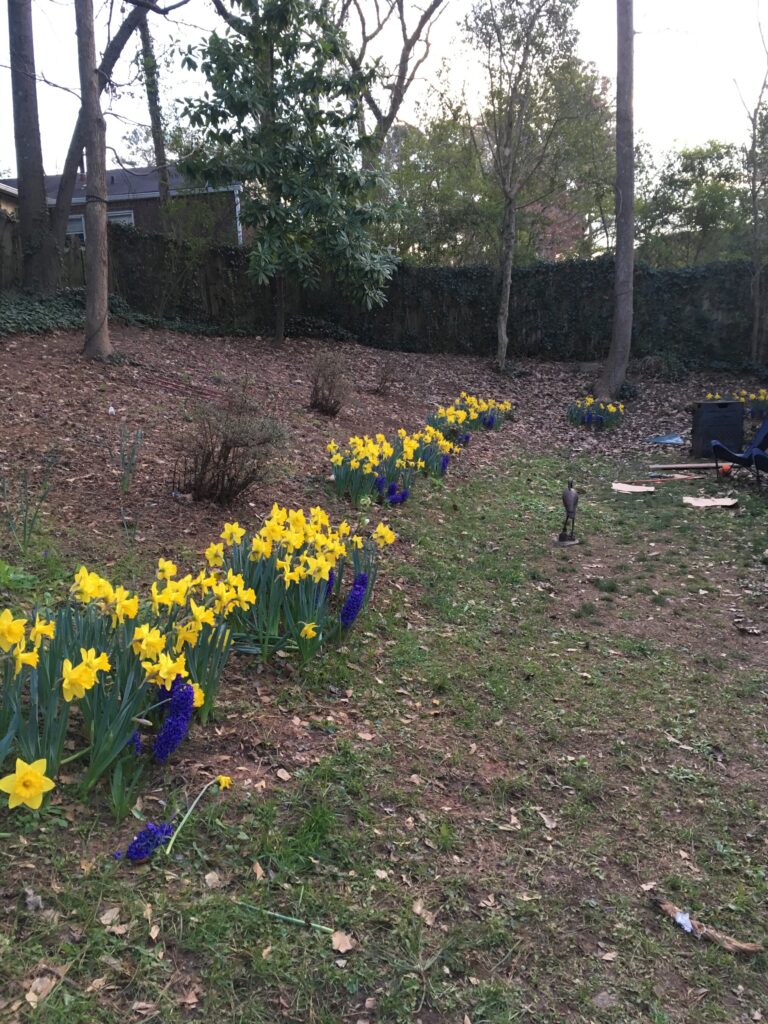 THE FIRST YEAR, HELLEBORES, HOSTAS AND BOXWOOD WERE DUG UP FROM MY NORTHERN HOME AND TRUCKED TO ATLANTA. tHIS AREA WAS WET, ALWAYS. THE HOSTA NEVER LIKED IT. THE ELEPHANT EARS WEIRDED OUT TOO.  ALTHOUGH THAT ONE IS  GIGANTIC NOW.  I'LL KEEP IT.  SOMEONE SAID 80% NATIVE, 20% NOT.  IT'S A TWENTY PERCENTER.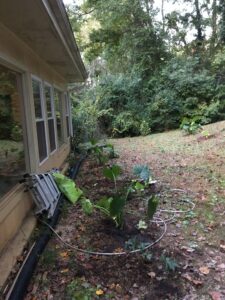 While visiting some friends near Athens, they took us to a granite graveyard where granite scraps are A plenty and free to whoever wants them.  tHINGS GOT CRAY CRAY. sTAY WITH ME FOLKS.