Organic Garden Company offers spring and fall cleanups; plant removal; native plant additions; trimming; pruning; organic fertilization with compost tea and minerals; weed removal and prevention; seasonal planters.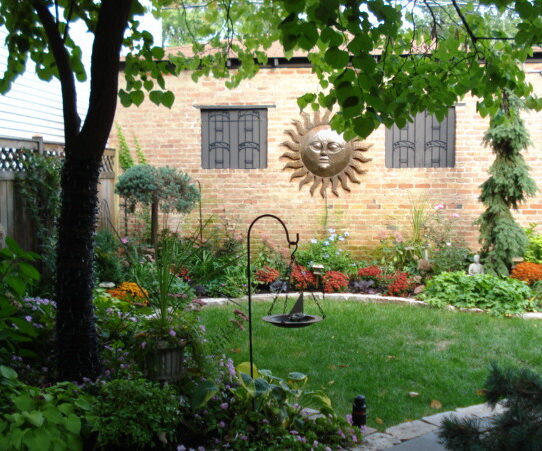 Designed, Installed, and Maintained
Addition of fall annuals and garden ornaments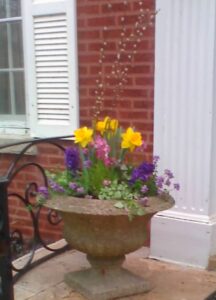 Daffodils, Hyacinths, Pussy Willow and Lamium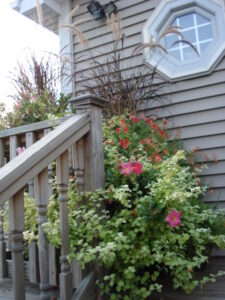 Mix of summer annuals, grasses and licorice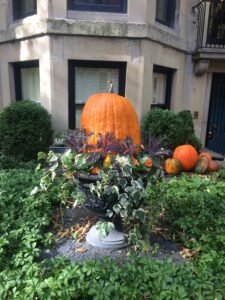 Giant pumpkin, ornamental kale, cabbage, and gourds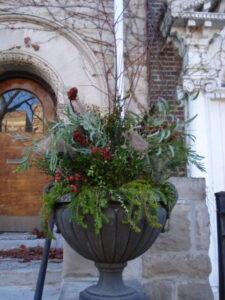 Eucalyptus, fresh greens and red twigs
Prior to the start of a job, I request a consultation fee of $50. During this time, we will walk through your site to discuss and finalize your garden needs. Please feel free to bring up any issues you would like to discuss.
Recurring Bi-monthly or Monthly
$65 per manhour for the first hour
$50 per manhour after the first hour.  Times are rounded to 30-minute intervals
$75 per manhour for the first hour
$60 per manhour after the first hour.  Times are rounded to 30-minute intervals