My passion for landscaping was influenced by my mom's love of flowers.  At 15, I started planting annuals for mother's day.  At 25, I planted a veggie garden in the backyard and started to dabble in perennials.  
In 2000, while working as a graphic designer, I went stir crazy, quit my job anded start a landscaping company in Valparaiso, IN.  Even though my knowledge was limited, flowers were a passion that I couldn't resist.  Little did I know, natural stonework would became another passion.
Using pesticides and herbicides was never my thing so I found natural ways to handle gardening problems.  Around 2005, I saw Jeff Lowenfels speak and it changed my world.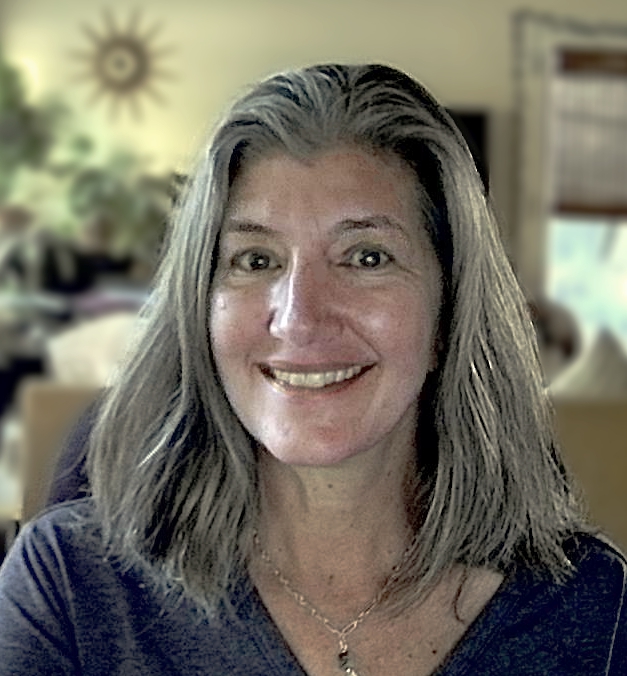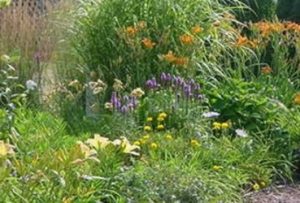 Backyard flower garden in Valparaiso, IN
Notice the extensive use of non-native plants.  These are still the typical finds in most nurseries. 
In 2003, I moved back to Chicago and went back to graphic design.  Apparently, I didn't charge enough for my services and needed to make some money!  But that didn't last very long and I soon began designing for a landscape company.  
The following are just a few examples of my designs. After looking at my plant choices, I still had a lot to learn about native plants.
Attending the Chicago Flower and Garden Show was always an anticipated yearly event.  One year, Jeff Lowenfels was speaking about organically treating the lawn and landscape with microbes. My interest was peaked. The information was invaluable which led to the start of Organic Garden Company.
Use all-electric or manual equipment, (except my vehicle) for maintenance  
Fertilize with compost tea
Add organic nutrients when necessary
Tend plants correctly
Seasonal decor
Identify invasive and non-native species
Design and Install all native landscapes
Add native plants to existing gardens
The following are just a few examples of seasonal planters. My goal now is to add natives in my planters too.  Best to mix old fashioned types of annuals as well since they attract pollinators!